New Vision
Urban
Ministries
One Church.
one
vision!
new
vision...
Whether you have grown up in a more traditional church setting, or this is your very first time at church, we want you to feel comfortable at our worship experiences. You'll hear the same message of the Love of Jesus Christ at our worship time. Join us Sunday morning for hot coffee, cocoa, or tea, Prayer Warriors, discipleship classes, and worship service.
Each Wednesday at 7 PM join us for Worship
Crock-pot
Sunday!
Bring your favorite crock-pot dish to share!
Super Bowl Sunday!
Join us at 5PM to watch the Super Bowl!
Bring lots of snacks to enjoy! Everyone welcome!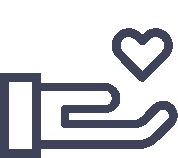 "Whoever is generous to the poor lends to the Lord, and He will repay him for his deed."